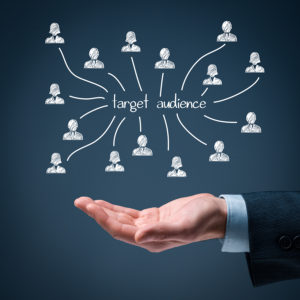 With the variety of marketing options available to engage your target audience, it can be an overwhelming process to decide which methods work the best.
Some of the methods you use will be influenced by the type of audience you're trying to attract. But there are three proven ways you can reach your audience quickly and with the best results.
Online Content – When done right, your online content will help you engage your audience due to its accessibility. You will need to make sure to implement solid SEO tactics and provide continuous and relevant content for it to be effective.
Your online content will consist of all of your website copy, your blog posts, video posts, podcasts, ebooks, and infographics. Most importantly, all of your online content should be built around your brand and be valuable to them. Understanding your audience is key to using online content to engage your audience.
E-newsletters – Any business serious about engaging their target audience should have a list of leads based on that group. This list should be used to send e-newsletters on a regular basis to keep that audience engaged. Whether you send emails daily, weekly, or monthly, they should be branded so your audience easily recognizes them as coming from you.
And following the same trend from your online content, it should always be valuable to your audience. The content should be compelling enough to get people to open the email, read it, and engage them to take a specific action. This can be to contact you for a free consultation, drive them to a sales page for a specific product or service, or encourage them to follow you on your social media accounts.
Social Media – It probably isn't a surprise that social media is listed here as one of the best ways to engage your target audience. Not only does it let you engage with them, it lets you interact with them. By posting on topics that encourage conversation and responding to your follower's comments, you can build and strengthen the relationship you have with current and potential customers.
Even though Facebook or Twitter are safe bets for just about any business, you may want to look into what other platforms are used by your audience. Showing up where they already participate is a great way to start engaging with them as well as increase your presence online.
While these are the three best ways to engage your target audience, you should always explore the best ways that work for your particular business. This research should be a constant element built within your overall marketing strategy for the best possible results.