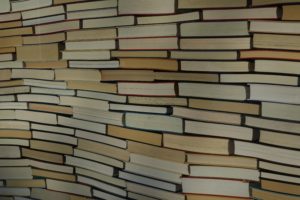 It's one thing to decide that you're going to create information products for your business but it can be difficult to decide what types of products you should create.
There are a variety of products you can choose from but you will likely need to do some research to uncover which ones will work best for your business. Some products will sell better than others so it's important that you know what they are before you invest time and money in creating a product.
If your business has an established customer base or has a good email list, you can simply use them for your research. You can survey them and ask them what types of products they would be interested in. If you have the right tools in place, you may also be able to determine what will work best by monitoring customer's behavior. By noticing what types of products you currently have and their format, you can easily start to see a pattern.
If you're a start-up or haven't developed a large following, you can research the industry your business is in. This also could work to your advantage if you're expanding your current business or branching out to different types of products or services. You will want to pay close attention to what other businesses are providing to their customers.
Some questions you will want to ask yourself when researching are:
What products are being created by others in the industry?
What types of information do they include?
What format are they in?
How much are they charging for it?
Are they offering any bonus material to go with it?
Knowing the answers to these questions can help you avoid spending time and money on a product that your audience won't be interested in. It can also help you to enhance your product ideas and give you to opportunity to create a better product than your competition.
If you're still not sure what will work, you can always test the marketability of a product or products you have in mind. You can test the idea with a select group of loyal customers or share some ideas on social media to see what kind of feedback you receive.
Either way, don't let indecision prevent you from actually creating any information products. They can be a great way to reach a larger customer base and add new income streams to your sales funnel.