Introducing Our Video Script Writing Services...
Discover How We Can Write a Professional Script That Tells Your Unique Story and Generates Sales!
Fill Out the Form Above to Get Started Now!
You Don't Want an Okay Script. You Want an Amazing Story!
You know you need a script, but you're not sure of what you need to say to grab your audience's attention. Instead of going the cheapest route, go with the solution that will be irresistible to your customers and give you the best possible results!
What to Expect When You Work With Us
Direct Response Copywriting Experts

With 10 years of copywriting experience, we know the techniques and methods to get your audience to take action. We combine engaging copy with visual components to capture attention and engage viewers.

Extensive Screenwriting Skills

We've completed screenwriting classes such as Screenwriting U's ProSeries Professional Screenwriting Program and Shonda Rimes's Masterclass on TV Writing so we can tell your story in a compelling way.

Hundreds of Clients Across the Globe

We've worked with hundreds of clients all over the globe ranging from start-ups to international businesses in a variety of industries. From 30-second radio scripts to 30-minute video sales letters, our extensive experience gets results.
1-On-1 Consultation For Your Project

We work directly with each client to learn about their project and provide suggestions on how we can help. By understanding the product or service on a high-level, we can transform the story into an engaging script.

Fast, Professional Services

We provide a lightning-fast professional service with our client's needs in mind. We know there's a lot more work to do once the script is done. Our team will ensure the project is completed to your satisfaction and on time.

Collaboration with Your Video Production Team

As part of every video script project, we will work directly with your video production team. This ensures a smooth process from start to finish and allows for us to make any necessary adjustments or changes in real time.
Our 100% Risk-Free Guarantee to You
Every script we write comes with 2 FREE revisions as long as the scope of the project hasn't changed. If after two revisions, you're not satisfied with the finished product, we will continue writing free of charge until you're happy or we'll pay another professional to write it for you.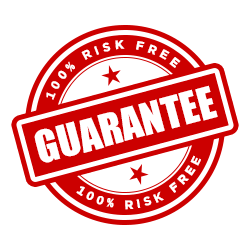 What Our Clients Have to Say About Working With Us
"Monique is an excellent writer. She wrote three scripts for my company. They are super. I highly recommend her."

Sabber A.,

XooLooLoo App
"Great Work! We are 100% satisfied with our script."

William H.,

Why Work, LLC
"Monique answered my request immediately and delivered a professional video script in record time. Excellent communicator and great to work with. Thank you!"

Melanie A.,

Cosmetic Surgery Practice Promotion
"A very well written script. The script is very clear and concise while hitting on all our most important points. We will definitely use again."

Vernon J.,

Insurance Software
"Easy to work with, very quick, and delivers high quality results. Highly recommend her if you need someone experienced to help you with a video sales letter in a funnel. Will likely hire her again!"

Wilson C.,

Anti-Aging Skin Care Promotion

---
Video Script Services FAQ's
What types of scripts do you write?
We write scripts for a variety of projects. Some of our clients require a standalone script while others need one as a strategic part of their sales funnel. We have the experience to write for radio or TV commercials, explainer videos, whiteboard animation, live action, training videos, and video sales letters.
How long does it take you to write a script?
Most scripts can be delivered within 3 – 5 business days. However, we often deliver a first draft within 2 – 3 business days depending on the length requested.
How much does a script cost?
Every project is different making it difficult to provide a standard flat rate. Once we have our initial consultation, we will learn about your needs and can provide a quote at that time.
When am I required to pay for a script?
On initial projects with us, we require a 50% payment upfront. The remaining balance is due upon delivery of the first draft. Once we've completed the initial project, future projects are due 100% upon delivery of content.
Do you provide production services?
No, we only write scripts at this time. However, we will work with your production team to ensure success at no additional charge.