Professional Ghostwriting Services
An Exclusive 1:1 Service for Business Professionals and Thought Leaders Who Want to Create Significant Impact for Their Business
Know You Need to Write a Book but Just Can't Seem to Get Started?
With Online Copy Guru's Professional Ghostwriting Services, you can have a professionally written book that showcases your story, expertise, and most importantly, your success!
If you're reading this, you:
Have a business that is thriving
Can directly see the positive impact you're having on others
Worked hard to get where you are and want to reach a larger audience
You've Come a Long Way Since the Early Days. But In Spite of Your Success…
You're still not reaching the volume of people that you should. You have an amazing tribe, but just know it needs to grow.
You want a way to share your story with others as a source of inspiration.
You want something that will help build trust and credibility, shows what drives your passion, and explains how you achieved your success so others can follow in your footsteps.
Our Ghostwriting Services Are for Business Owners and Thought Leaders Who Are Determined to Grow Their Audience and Realize Having A Book Can Significantly Impact Their Success
Even though you love your group of followers, you just can't seem to shake the fact that their numbers should be constantly growing.
Are you ready for a personalized approach to help you grow your tribe and help others discover their own path to success?
Does This Sound Familiar?
You've spoken at countless engagements, but your number of followers aren't increasing in the way you thought they would.
You've tried blogging and posting to social media, but you can't seem to find a way to set yourself apart from all the other voices out there.
You're exhausted just thinking of writing a book, but you know it's your ideal next step.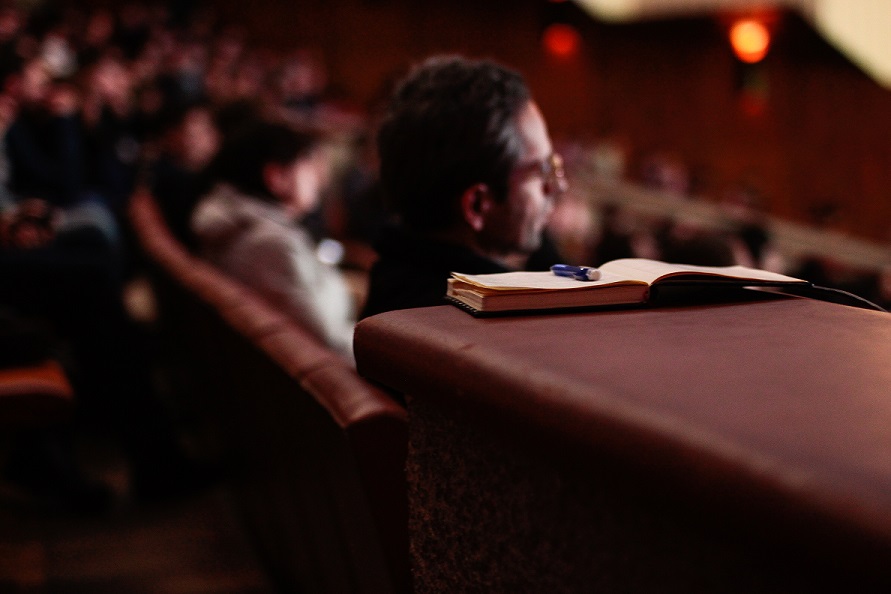 "Great work again. Our first choice to our writing needs."

- Dan R.,

AA Auto Protection
You Want Someone Who Can Break Things Down into Manageable Steps and Do the Writing for You…
So You Can Focus on What You Do Best!
1:1 meetings to uncover what you want to say and how you want to say it.
Milestone steps to ensure everything is going according to exactly how you want it to.
A professionally written book that will forever set the tone for you and your business.
And once your book is complete, we might just end up working together on copywriting or other marketing projects since we'll already be familiar with your business.
No more wishing you had a book or beating yourself up over why you can't get the words down on paper. With our Ghostwriting Services, you can have a solid product to present to your audience, enhance sales, and elevate your success!
"I can't say enough good about Monique. She is a true professional! On-time. High-Quality writing. If you are looking for a ghostwriter look no further than Monique."

- E. Verdi
If you've never worked with me before, I'm Monique Poché, Owner and Founder of Online Copy Guru, LLC.
I've been running a copywriting and marketing business for over 8 years now. I've worked with clients all over the world in at least 7 countries. Along the way I've written books and copy for them that likely amounts to hundreds of thousands of words.
I've also written four books that are available on Amazon, but it wasn't as easy as you might think.
To be honest, when it came time to write the first book…
I was terrified! What will I say? How many words should it be?...
I felt that no one would care about what I had written.
I started and stopped so many times that I thought I would never finish.
In fact, I was ready to give up!
My inner voice was telling me that I was better off just focusing on writing for clients and to leave the book writing for another day.
And for a while, I listened to that voice thinking that no, I actually didn't have a book in me.
But, you know what? That voice refused to go away!
So, I wrote the book on slow days and weekends, and eventually got it published on Amazon.
And now, there's barely a day where I don't point a potential client to my author page on Amazon.
Why am I telling you this about me?
Believe me, it's not to brag or make you feel bad in any way.
I'm telling you because if you're still reading this, then I know that you know you have a book in you…and it's just dying to get out.
Instead of struggling and getting frustrated because you can't seem to get the words down…
Why not let me help you?
Are You Ready to Take That Next Step?
With our personalized Ghostwriting Services, we do all the heavy lifting for you.
All you're required to do is have a few introductory sessions so that we get your book on the right track. After that we'll have check-in sessions to ensure it stays on track and get your feedback so that it exceeds your expectations.
That's it.
We do all the writing for you, so you can leave behind the frustration and overwhelm.
There's no reason for anyone to feel like I did when it came time for me to write my book. You story needs to be told and there's no reason to keep putting it off.
That's why we offer professional Ghostwriting Services.
Imagine What It Would Feel Like if...
You had a book in your hands with your name on it that you could share with family, friends, and your tribe to explain how you reached your success.
You had a reputable product that you could hand out or sell to prospective clients, so they could learn more about you and potentially do business with you.
You have someone by your side who is invested in writing a book that reflects your true story and how to structure the content to engage the reader every step of the way.
What Comes with Our Ghostwriting Services?

We'll meet with you as often as necessary to get your story written in a professional and compelling way. We'll also meet with you as often as once a week to ensure the book is being written according to your standards.

We'll initially develop an outline that will provide a road map to how the book will be written and what it will look like once all the writing is completed. We'll provide you with a finished manuscript that will include any requested revisions in your preferred format so that you can go straight to a publisher or self-publish on the platform of your choice.

Professional Proofreading
No matter how well we write, it's impossible to proofread work that you've written. That's why once we have a final draft, we send it off to a professional proofreader so that your book is polished, pretty, and ready for publication.
"Thank you for the amazing work and communication! Monique helped us fill in the blanks and made sense of everything that we couldn't seem to get onto paper. Thanks again for the great work."

- Will R.
And Don't Forget the Bonuses That You'll Get When You Sign Up for Our Ghostwriting Services…
Press Release (Value $150) – We'll write a press release that you can use to promote the book for when it's published. You can use it to place on your own site, release to news sites of your choosing, or send to a PR service.
Landing Page or Sales Letter (Value $2,000) – Whether you're giving your book away as a lead magnet or you're selling it at full price, we'll create a landing or sales page to grab your audience's attention and get them to take action.
Facebook Ad Copy 3-Pack (Value $100) – Use the copy from these three long-form ads on Facebook to generate buzz about your new book.
"Monique is absolutely WONDERFUL and great to work with. A breath of fresh air. She precisely pinpointed what the projected entailed and executed it all with ease while offering with great insight and feedback when need. Will definitely continue to work with Monique on future projects."

- A. Harris
How You Can Get Your Book Written, Grow Your Tribe & Show Off Your Expertise
By signing up for our Ghostwriting Services, we'll work together to develop a book that will propel your business.
You'll have something tangible that you can use to leverage your:
Success
Status
Business
Income
The more people see you as a successful business owner or thought leader, the more you'll gain ground in your field. Not to mention that you'll create a positive impact on your business, which will lead to more sales and referrals.
How Are We Different from Other Ghostwriting Services?
We only take on a select number of ghostwriting clients in a year.
What does that mean for you?
You get 1:1 personalized service that you won't find with most other ghostwriting services.
We don't set you up to meet with our top writer only to have another writer actually write your book.
You'll meet with only one person every step of the way and have direct access to them if you have questions from the very beginning until the final draft is complete.
Not Sure If This Is a Good Fit for You?
Our Ghostwriting Services are NOT for you if:
Your business is just starting out and you haven't created your success story (yet!).
You're not willing to be active throughout the process and provide us with the information needed to write a complete manuscript.
You have a limited budget and you only want to pay content mill rates.
You are looking to have a finished book in just a month or two.
You don't want to share your story with others to build trust and credibility.
Our Ghostwriting Services are PERFECT for you if:
You've achieved success and want to help others do the same.
You're willing to meet with us on a regular basis to ensure your book is written to your satisfaction.
You understand the value of having a professional writer and are willing to pay them to work with you side-by-side to put together a compelling story that will grab readers' attention.
You want a tangible product that you can leverage to enhance your business and income.
You're ready to position yourself as an expert in your field and propel your business to new heights.
We're not going to lie to you.
Our Ghostwriting Services aren't ideal for everyone.
We don't just take on anyone who's willing to pay our fee.
We want to make sure not only that you're a good fit for us, but that we're a good fit for you.
Writing a book can take several months to finalize. If we don't get along, that could be a very long period of time for everyone involved and that just doesn't make sense.
There's also those thought leaders and business owners who feel that they can get their book written cheaper somewhere else.
That's fine. We know our fee isn't possible for everyone's budget and we completely accept that. No feelings hurt at all.
But if you're willing to pay a professional fee and we decide we're good to work together, then we can get started as soon as you're ready.
Ready to Get Your Book Written and on Paper?
Ghostwriting Services FAQ's
How long does it take to get a book written?
Most books that we write are around 50,000 – 80,000 words and they can take from 4 months to up to a year to write. This mostly depends on us receiving the information we need to get started and how often we need to meet to ensure everything is going according to plan.
How much do your ghostwriting services cost?
Since every project is different, we never give a flat price for the books we write. The cost mostly depends on the scope of the project and how much preparation is needed to develop a solid outline, start writing the book, and create a completed manuscript. We will provide you with a quote either during or within 24 hours of our initial consultation.
Are revisions included?
Yes! We're not done until you're completely satisfied with the book. That means that we incorporate any revisions you request at no additional charge. Once we have a final draft, we send it off to a professional proofreader for one final review also at no charge to you.
What types of books do you write?
We write non-fiction books for business owners and thought leaders who want to share their stories and secrets to success. We also write industry-specific books that are designed to educate the reader on a specific topic. So, if you're looking to write the next Lord of the Rings, we're not the ones to help you, but we'd love to read it when it's done!
Still Have Questions?
We encourage you to contact us for a free consultation to learn more about how we can help you.