With a new year comes new plans along with new directions and focus.
For Online Copy Guru, 2018 will mark our ninth year in business. I couldn't be more proud for all that we've accomplished during that time.
After going through our annual strategic planning and reviewing the projects that have highlighted our year, one thing stood out. I love providing ghostwriting services, but not a lot of people know that's part of what we do for our clients.
Here's why I'm focused on letting you know now.
We've Provided Ghostwriting Services Since Day One
When I decided to escape from the corporate world, I chose to write for businesses who wanted to take advantage of the new trend – online marketing.
Only thing was it wasn't a trend at all. It was a legit way for businesses to expand their reach. Proving it was far from a trend, online marketing continues to evolve and expand to this day.
But one other "trend" was blossoming too. In the form of an ebook.
The ebook was growing in popularity and no one could have seen what an impact that would have. Amazon released its first Kindle device in 2007 and it sold out in only 5.5 hours! And it wasn't long before marketers learned how they could leverage this type of product to attract audiences.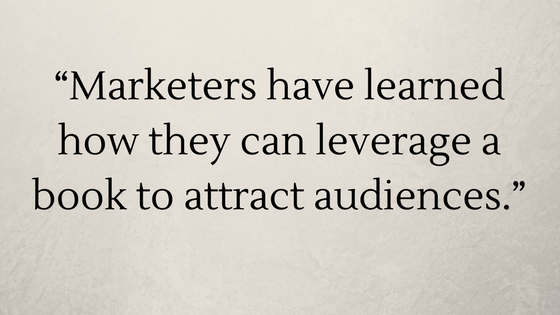 Which brings me to my very first client back in 2009. It was a fitness guru who wanted help with an ebook. I was happy to not only work with my very first client, but also make a living doing what I love.
Since then I've worked on numerous ghostwriting projects. To be honest, it's my favorite type of project to work on and it's time everyone knew why.
Learning from Like-Minded Individuals
If there's anything I've learned as a business owner, it's that I'm certainly not alone. Although, it can feel that way sometimes, especially since writing is such a lonely profession.
What I've learned is that so many business owners have a similar path to mine. By working with them and helping them tell their story, I've realized that most of them want to make a difference with their business.
Most left the corporate world during the economic downturn, as I did, and were forced to also take a different direction. I've found that with working with these like-minded individuals has provided a source of inspiration for me as I have been for them.
We've all faced our personal and professional struggles and challenges, but we've also overcome them to build something that works to help others.
Developing Stronger Relationships with Our Clients
Another reason why I love working on ghostwriting projects with clients is that it's so much more than just writing a book or copy for them.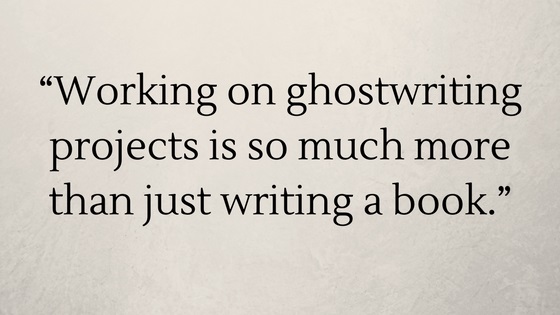 Most copywriting projects take days or weeks and in most cases, there's minimal contact with clients. Some clients come back to hire us for more work in the future, while others only need a one-time project.
It's a completely different story with ghostwriting projects.
From start to finish, ghostwriting projects take from a few months to up to a year, depending on the type and length of the book. During that time, we're working side-by-side with clients to ensure that their book is written in their voice and to their satisfaction.
This allows us to get to know our clients and develop an in-depth relationship with them, which only works to make the project more successful.
Do You Need a Ghostwriter for Your Book?
Only you can answer that question. Some people do just fine writing their own books.
Others have been saying for years (or decades!) that they need to write their book. But, they haven't even started yet. If you're in this category, then it's probably time for you to make it happen.
Thought leaders and business professionals find that a book gets them the recognition and attention needed to boost their business. It provides a way to build and enhance trust and credibility with their followers and potential. And when it's done right, it makes for a pretty good read too!
Leave your comments for us on Facebook.

Please follow and like us: